VRT Demo .Production. Page
Radiation AGA demo
Tak kolik lidi uz nacouhlo na tudle page?
no ale spis min, protoze vetsinu natocil Lazy, parchant jeden cumiva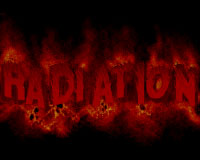 Minimal hardware: 020+, 4MB Fast, 1MB Chip, AGA
Synchronized for A1230/50
Tested on Blizzard 1230/50, Apollo 040/40, Wincle's A500 (?), a taky na sousedovi, co mi furt klepe na zed gdyz to co coudim na plny pecky ... Lazy
Length: 1.5 MB .lha archive
---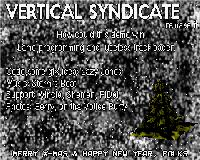 Picture JE, zatim..
Minimal hardware: stejne jako v pripade Radiationu, fastka musi bejt (vzhledem k jeji rychlosti), no a pro lepsi synchronizaci je 030/50 akorat
Jo a neni to testovany na 040 a vejs, takze se muzete dockat zajimavych effektu. Ale vzhledem k tomu ze ceka na kazdy druhy nebo treti preruseni, mnelo by to na ni bezet stejne rychle jak na 030. Tak co.
Length: 417 KB .lha archive
---
Check out for our next demo or mag(?) ....